If you're using LinkedIn to find work, then you need to make it work for you to the max! Let's take a look at what the "All Star" level is and why it's so important to get to that level to help you in your job search!
The 🌟 All Star level is the minimum you can do to start using LinkedIn for your job search! All Star users increase their search opportunities up to 40 times! Let's start with the basics about the All Star level and an "Advanced" LinkedIn tip for candidates! First of all, let's see what are the necessary steps to take to get the "All Star" level: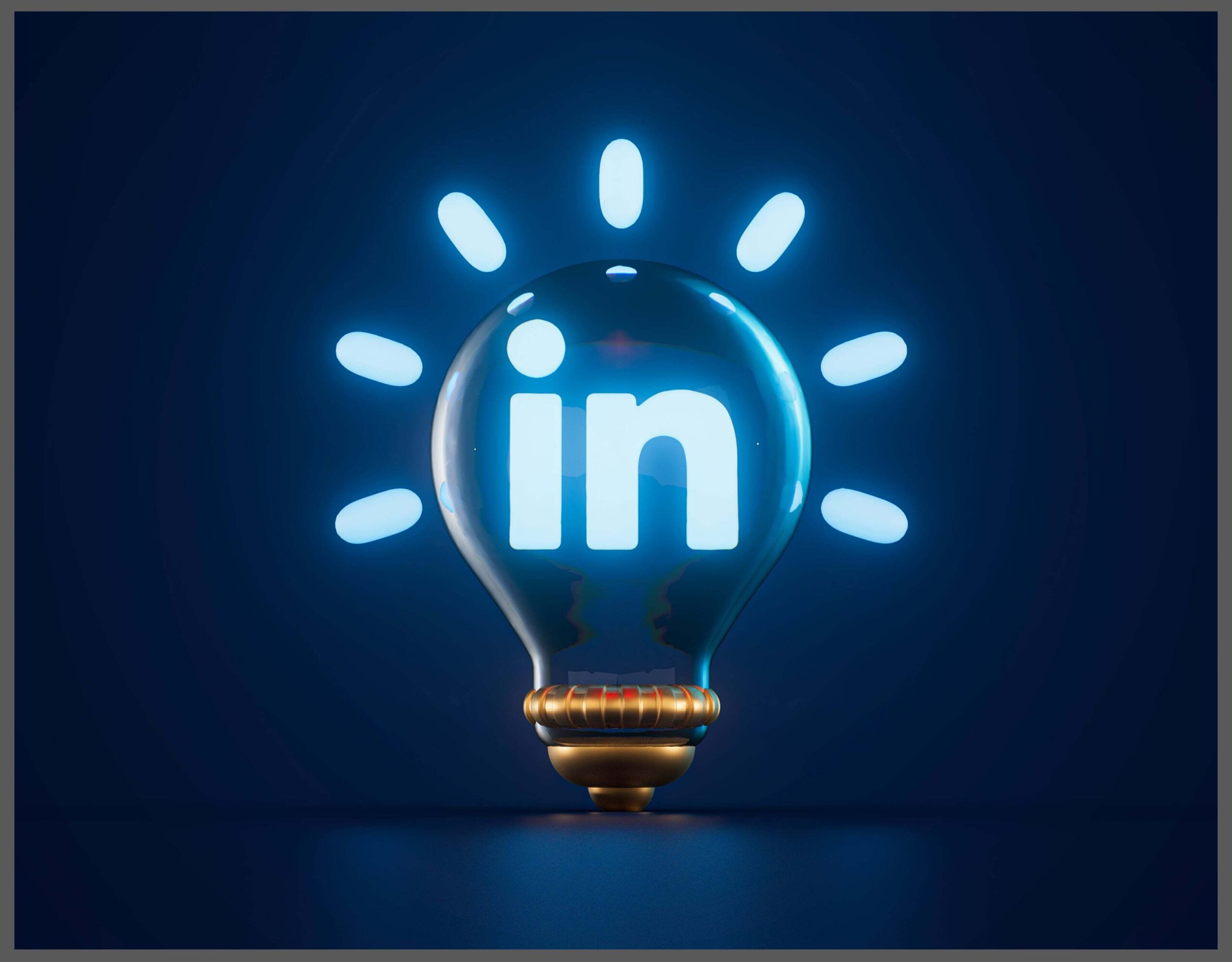 The steps to get an All Star profile on LinkedIn
1. Photo Profile
A professional photo on your profile can help you help you get 21 times more views and 9 times more connection requests. Just be "professional", no pictures with sunglasses or on vacation or at parties. The iPiccy is a very good tool to edit your photos and the Photofeele is the perfect tool to "test" if your photo is suitable!
2. Industry and location
You will also gain more views of your profile by putting your industry and location. Recruiters search using filters, industry and location are among the most important fields! As for location, add the location you would like to "work" in, not your home location!
3. Education
You'll get 17 times more messages from recruiters on LinkedIn by completing your training. In this field you can add various files (images, pdf files, etc.) and keywords in the description.
4. Current workplace
Keeping your LinkedIn profile up to date is very important. Putting your current post will get you 8 times more views on your profile. Some tips: add keywords to the job title, your company, the date you started working there, achievements - competencies in bullets and some records showing your job or at least your field of work.
5. Previous jobs
Do the same as above, add at least 2 previous positions from your work experience and don't forget to add job descriptions.
6. Skills
Add skills to your profile that people can click "like" - to support you! This is also an excellent section for keywords !!! You can add up to 50 skills! Move 3 of them that you would like people to support you for to the top of your list! For All Star level you need to add at least 3 skills.
7. Links
Add at least 50 connections for All Star level but I really encourage you to go 500+ and keep connecting with other professionals! The more connections you have, the more career opportunities you will find!
8. Summary
Write a summary, you can add keywords and show your strengths and expertise here, as well as your story and what services you offer with text and multimedia files up to 2000 characters.
Well, if you do the above steps you will have an All Star LinkedIn profile, only 50% of users have achieved this level on their profile! I'm not sure if the stats are 100% correct, but I'm sure if you do the above steps, it will boost your profile!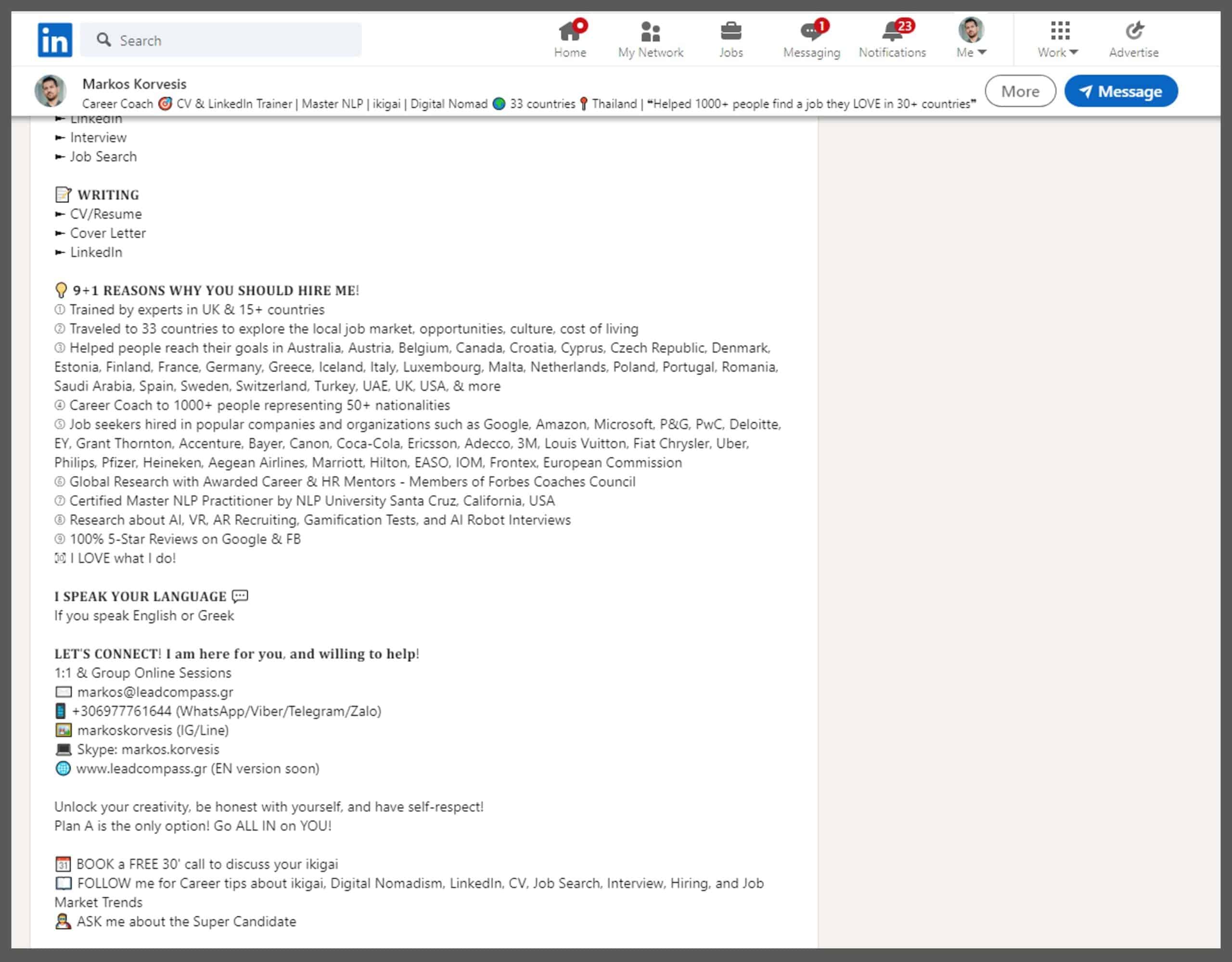 And here is the "Advanced" LinkedIn TIP for Candidates!!!
Most job seekers who are currently unemployed only have previous work experience on their LinkedIn profiles and miss the current position, so they do not meet the "All Star level" criteria. Well, if you want to reach the All-Star level and boost your presence in searches, you need to take one of the 3 steps below, create a new job post and:
Add "Self-Employed" as the Company name
Add "Seeking New Opportunities" as the Company name
Create a LinkedIn Company Page with your own website, logo, description
You should also add your own keywords in the job title and your skills in the description. This way, you will remain an All Star with increased chances of showing up in searches. That's a neat trick, right? Which option to choose? Well, some recruiters want to make it clear that you are open to new opportunities, while others believe that this stuff makes you seem like a less attractive candidate. It also depends on the jobs you want to find. If you want to contract and collaborate as a freelancer, the 3rd option is the best.
Why The flat All Star is both important;
LinkedIn's search algorithm displays results in the following order:
100% Integrated Profiles 🌟 All Star Status
Common Connections
Grade 1 Connections, then Grade 2 Connections, then Grade 3 Connections
Joint Teams.
Still wondering why you need this profile?
The All Star Level is just the beginning of the activity on LinkedIn , stay tuned for more tips!
Maintain and profile on facebook? Read what not to do!
Markos Korvesis helps people around the world find their ikigai: a job they love, do well, that people need and are rewarded for.
He is a Career Consultant and co-owner of LeadCompass with 3,000+ hours of training in 15 countries. He specializes in Resume, Cover Letter, LinkedIn, Interview Preparation and Job Search Techniques for Greece and abroad.
It monitors the latest developments in the global labour market, such as virtual reality assessment of candidates and interviewing with artificial intelligence and robots.
He has helped over 1,000 people of 50+ nationalities with successes in 30+ countries find the jobs they want at companies like Google, Amazon and Microsoft, as well as start their own businesses. His goal is to help millions of people with their careers worldwide.