In this article we will talk about everything you need to know about the CV, how to make it and how important it is to stand out to the employer and win the first job job interview.

Ready?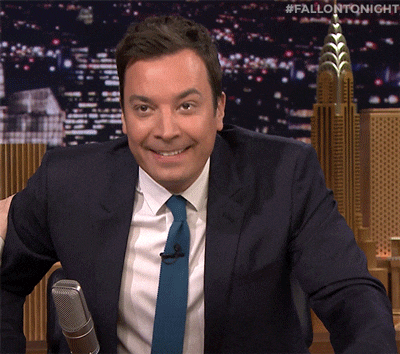 So let's get started.
What is a CV and why is it important?

A CV is a document that presents a person's work experience, qualifications, skills and other relevant information to a potential employer. It is usually used when applying for a job.
A good CV highlights the best aspects of your professional life and how your work experience and skills can contribute to the position you are seeking.
Compilation of a resume price: You want a resume? Leave it to us. Hire a qualified consultant!

How to make a CV (VIDEO)
Detailed instructions for completing your CV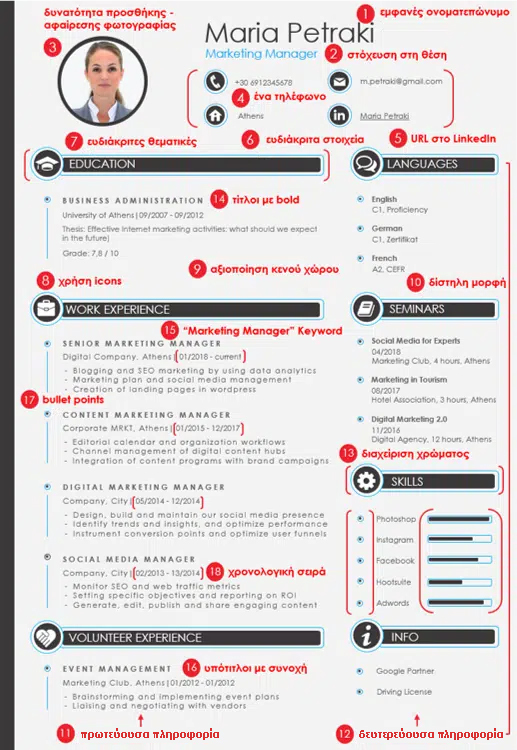 All numbered points in "red" are detailed below.
Keep reading...

Types of CVs: Choose the appropriate format.


| PROFILE | CHRONOLOGICAL | FUNCTIONAL | RELATED |
| --- | --- | --- | --- |
| New graduate | ✓ | ✗ | ✓ |
| Experienced professional | ✓ | ✓ | ✓ |
| Person with a long gap in time (Unemployed) | ✗ | ✓ | ✓ |
| Career change | ✓ | ✓ | ✓ |
You need to decide which type of CV is most appropriate depending on what job you are after.

There are 3 basic types of CV, the chronological, the functional and the combined.
Chronological Curriculum Vitae:
The chronological CV is the most common type and presents the person's work experiences in chronological order from oldest to most recent. In the chronological CV, the emphasis is on consistency and career development, as employers prefer to see how a candidate's career has developed.
Many times our consultants receive resumes that present their experiences in the wrong chronological order, or worse, in random chronological order. The correct way to present your experiences for each subject area is to start with the most recent and work your way up to the oldest (Image: point 18), always keeping the chronological order.
The most recent experiences, usually the last 3-5 years, are the most important for a recruiter. This is why they are placed in the first place.
In addition, the chronological order is important, because the assessors are trying to outline your path. Therefore, if time gaps of inactivity are observed, be prepared for the corresponding question in case you arrive at the job interview.
Operational Curriculum Vitae:
On the other hand, the functional CV focuses on the skills and competences of the candidate regardless of the chronological order of his/her work experience. It is usually used when the candidate has changed jobs frequently or has long gaps in his/her work experience so far. In the functional resume, the emphasis is on the candidate's performance and skills, rather than the chronology of work experience.
Usually the functional resume is divided into skill categories, such as skills in management, sales, planning, communication management and others. This helps the candidate to focus on the appropriate skills and demonstrate how their skills fit the requirements of the position they are seeking.
In addition, the candidate may complete his/her functional CV with a list of his/her work experience, including job titles and dates, but without detailed descriptions of his/her job duties.


Combined CV:
Finally, there is the combined CV, which combines the characteristics of the chronological and functional CV. This allows the candidate to showcase his/her performance and skills, but also to show his/her career progression. It usually begins with a brief presentation of personal details and career goals, followed by a list of the candidate's skills and abilities, and then describes the candidate's previous jobs in chronological order and details the achievements and activities performed in each of them. The combined resume is ideal for candidates who have specific skills and experiences they want to highlight, but also a continuous and steady progression in their career.
Keep reading: Catastrophic mistakes you make on your CV that are automatically rejected
Sections: What does a CV include?
An ideal CV template usually needs to meet the following topics to be competitive:

Personal details, education, work experience, interests, achievements, skills & references. Let's break them down one by one:
What should I write in each section of the CV?
Section 1: Full name
We start creating the CV by filling in our full name.
To start your CV in a dynamic way, we advise you to write your name with larger font size, at least twice as long as your main text (1).
This energy indicates self-confidence and helps to better memorize your personal identity or else you may have heard it referred to as personal brand.

An open entry level job attracts over 200-300 CVs. So imagine how many names a recruiter reads every day. So, attention. Our full name must always be distinguishable.
Section 2: Job Title (Job Title)

Targeting the desired job with a presentation of the specialisation
Under your full name it is very important to have a tagline that identifies your specialisation (Image: Point 2).
Something similar to the tagline you have if you have an account on LinkedIn.
Create a LinkedIn profile: Learn how you can get the attention of your future employer and win the job!
The tagline usually takes the form of the profession e.g. Civil Engineer.
Alternatively, we often suggest a more job-targeted tagline.
For example, for an engineering job with real estate settlements as the main job, we can use "Civil Engineer for Permitting" as a tagline.
Another very effective practice is to use the title of the job the candidate is applying for as a tagline.
In any case, the tagline as well as the full name is part of the candidate's personal identity and together they make up the employer's first impressions.
Module 3: Photo in a CV
Do I put a photo on my CV or not?
A question that torments us all. The answer is simpler than you thought.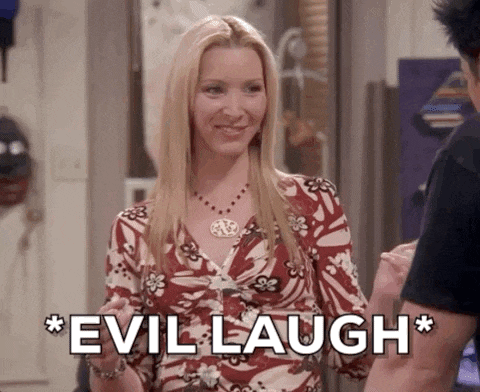 It depends mainly on the industry you are in. It is common to be asked to include a photo in positions based on communication and promotion of products or services.
Examples of these positions are:
- Sellers,
- Models,
- Actors,
- Makeup artists,
- Presenters, etc.
If you belong to one of these categories, then it's a good idea to add a photo because it will help in the selection process. For better or worse, appearance plays a crucial role in the above professions.
However, photos are rarely requested when applying for other types of positions because they may not be relevant to the requirements of the position and may lead to discrimination (as they say in my village) because of appearance.
In the CV template Diamond we give you the possibility to personalize it with a photo or without, if you wish, to be flexible (Image: Point 3).

We continue with the Contact Details.

Section 4: Contact Details
The first basic information in your CV creates the first impressions. These are the contact details that play a much more important role than we think in our CVs.
We recommend that there is only one mobile phone for direct communication (Image: Point 4), business email (e.g: onoma.epitheto@gmail.com), city of residence and LinkedIn with embedded URL (Image: Point 5)if there is one.

For example, the Diamond template uses icons to present this information more clearly and places them at the top of the CV (Image: Point 6).
The location is another factor that you may never have thought about, but it's important to help the employer retrieve contact details more easily if they want to get in touch with you.

What to avoid putting in your contact information:
We do not recommend that contact details include variables that can be a recruitment barrier for an employer.
These data are: age, exact address, marital status and non-work email.
Η Age, whether the candidate is younger or older, may not coincide with the employer's claims.
Η address can advance the assessor in case you are away from the workplace.
Η marital status may raise questions as to the candidate's loyalty, remuneration and priorities.
The non-business email stigmatises the candidate for the possibility of unprofessional behaviour. All together or each individually can stop the person in charge from completing the evaluation of your resume.


Module 5: Work Experience
Work experience is one of the most important factors considered in a job resume. It refers to the previous experience and work activity of the candidate.
In this section of the CV, you need to mention previous jobs, which companies you have worked for, dates of employment, tasks performed and goals achieved by you.
It is important to highlight the most significant achievements and work experience that is most relevant to the position you are applying for.
For example, if you are applying for a position as a cook's assistant, you can list your previous relevant positions and experience in restaurants or hotels as a kitchen assistant, including the responsibilities you have had (e.g. food preparation, kitchen cleaning and food safety supervision).
Example of completing a work experience in customer service, in the catering industry:
Customer service
[ONOMA COMPANY], Athens | 01/2022 - 03/2023
Cash and transaction management 300 – 450€ per day.
Service 150-200 customers per day.
Education 5 people on customer service, service and beverage production.
Inspection and organisation of stocks.
Preparation of beverages and meal preparation.
Always try to quantify your experiences and put numbers on them to give the employer a better idea of your potential.
It is one thing to serve 5 people a day and another to serve 150.
Usually the employment period/date is placed in the 2nd column next to it like the Diamond resume example we used above.
Post title: how to fill it in?
Two things are good to remember about any job title:
1. Be targeted (Image: Point 7)
2. Be visible


Why does the job title need to be targeted?

Unfortunately, one of the biggest mistakes in designing a resume is not targeting the desired job through the titles of each of your experience.
First, to understand how important it is to have thoughtful and distinctive titles, we must first understand how a recruiter evaluates the resumes he or she receives.
So, in the first instance, the evaluator creates a list of keywords (keywords) to search for in the CVs you receive.
In the second phase, it checks all the CVs at a glance. As we said, at this stage he spends no more than 7-10 seconds per CV. So he has no room to read details and detailed descriptions. That's why he only evaluates titles and sees if the image that your CV presents corresponds to the keywords he has marked.
As long as the CV meets these characteristics, only then the recruiter shall assess the curriculum vitae in detail and selects the most suitable ones for interview.
Based on these premises now, we understand that our titles play a key role in the success of a CV.

How to make it more targeted?
There are many work posts that do not have a distinct title to place. In this case, we simply create a relevant title that, if possible, also links to the keywords (Image: point 15) the position we are applying for.
Finally, to achieve even better targeting, we can rename a title to a job to better serve our purposes.
For example, in a sales position in a clothing store that requires experience and we have only worked as waiters, we can change the title of "waiter" to "customer service".

How to make it more distinctive and visible?

To achieve this, increase the font size of the titles a bit. Usually content is 8-10 in size and headlines are 9-12. Alternatively or in combination change their color or use the "bold" tool, as we do in the Diamond resume template above.


An experienced career counsellor can help you shape your own titles.

Job subtitle: How to fill it in?
Directly after the titles, a subtitle follows. There we fill in the name of the organization or company we were employed by and the city where it was located, as well as the date.

Why is a subtitle important?
A subtitle provides coherence and harmony for each theme/section.
Why do we put the name of the company in the subtitle and not in the first line instead of "Position Title"?
Consider that in none of the ads did they ask you to have previous experience with a specific company. So first the evaluator is interested to know what you worked as and what your job title was, then where you worked.
We follow the same pattern in education, in volunteer experience (Image: Point 16), seminars and conferences.

Job description: how do you complete it?


The job description should be short and in the form of bullet points (Image: Point 17).

Why are bullet points important?
You present a lot of information without losing coherence.

Each work experience must be accompanied by a brief job description with bullet points.

We choose this form of presentation instead of text to help the assessor find the information they want more easily and quickly.

He wants to see the following:

- What were you responsible for?
- What did you achieve in each position?
- Numbers

Numbers? What do you mean by that?

The most important thing to keep in mind when writing the job description is to quantify your experiences.
If we don't do so, a resume is not considered competitive and certainly increases the chances of being rejected dramatically.
Remember that no one wants to read essays and long sentences.
It is a demanding process, which makes it difficult for most candidates.
If you're struggling to shape the content of your resume, then reach out to a LeadCompass consultant. Our consultants can write your CV in full and deliver it to you ready to go.
Section 5: Education (Education)

The philosophy that we followed in the work experience section (Job Title - Subtitle - Duties) is also followed in the training section.

You put your education as a title because that's what the recruiter is interested in seeing, not the university you studied at.
The institution is banded in the subtitle along with the date, as they have a secondary role.
It is worth stressing here that the "degree" field is optional. In addition, there is the following information that can be added to each experience such as, degree title, degree description, main courses of study (master's application), participation in an erasmus programme or a major research project.

Simple example in the "Education" section


Pedagogical Department of Primary Education

University of Western Macedonia

Degree grade: 7.5/10
Keep reading: 6 secrets to make your CV stand out + infographic

Other sections
There are additional fields that can be added to a CV such as: Certifications, Publications, Awards, Achievements, Contributions, Research Experience, Constituents, Additional Information on Driver's License, Military Service, Projects.
All of these are optional depending on the person's experience, the industry they work in and the objectives of their CV.
Apart from the basic sections that make up a CV, you can certainly add the following to strengthen it:

1. Golden paragraph:

The "Golden paragraph" in a CV is a section that is a "golden paragraph" in a CV. highlights the top successes and measurable results yourself.
This section is usually placed at the top of the CV (if single column) or as the first section on the right (if double column) as a professional summary and is designed to grab the recruiter's attention by providing specific details of your experience to date.
Here is an example of a "Golden paragraph" for an experienced salesperson:

Increase in the company's revenue against 30% through the successful implementation of targeted sales strategies and building strong relationships with key customers. Achieved personal sales amount EUR 1,5 million The 2022, exceeding the company's average against 20%. I negotiated and closed several high-profile deals, resulting in an increase in 25% in the new activities. I led a team of 5 sales reps, providing training and mentoring that led to an increase in +50% in their individual sales performance.

Do you see how important it is to quantify our experiences on our resume?
Perfect, right?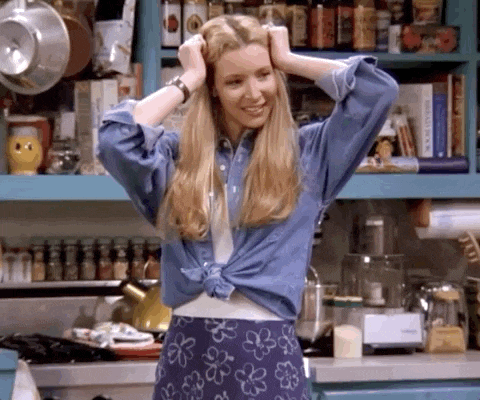 2. Skills
The Skills section helps the employer to see the relevance of the position to you!
Soft skills include characteristics of our personality and are related to our emotional and social intelligence. Soft skills are highly valued in today's job market and are quite sought after! Some of the most important skills for employers are:
Contact
Teamwork
Organizability
Problem solving
Time management
Leadership
Critical thinking
Adaptability
Flexibility
Choose specific skills to add to your CV and focus on the requirements of the job you are applying for. For example, you can add a list of 7-10 skills.
Technical skills (Hard skills) usually relate to digital skills that we develop through education, vocational training or work experience. So what can you add to this section? Any skill related to computer use such as:
Microsoft Office applications*
Software programs
Programming languages
Platforms & Applications
Other digital skills
*Let's put a star here. It is important to add the Microsoft Office modules you are familiar with such as Word, Excel, PowerPoint, etc.
No, they are not self-evident!
What would you think if I told you that your CV could be evaluated by a specialized ATS software? ATS systems are resume evaluation programs that "scan resumes" to identify keywords. ATS programs are mainly used by large companies and universities in order to automate the recruitment process and save time. As a result, they achieve a fast and efficient recruitment process.
The secret is in the key words..🔍
A valuable piece of advice is to read carefully the description of the advertisement you are applying for. Then underline the most important keywords and make sure to incorporate as many relevant skills as you have into the CV.
For example, suppose an employer is looking for a candidate for a secretarial support position. If the job advertisement lists Excel as a prerequisite then the employer will program the ATS to recognize that word. Similarly, the same applies to interpersonal skills. So whenever you apply to an advertisement remember the following questions:
What are the most important responsibilities of the post?
Which skills are presented as most important?
What are the hard skills requirements?
Follow these and you will believe me. You'll be celebrating at the end of the day (like Chandler).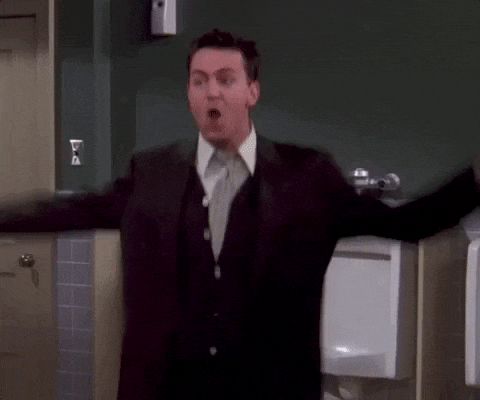 Help the ATS system locate you quickly and easily!
Finally, remember that even if your resume is evaluated by an ATS program, it will end up being evaluated by a human, either a Recruiter or a potential employer. Therefore, it is important that it is always legible and visually appealing.
3. Seminars
Seminars are another important area on our CV, as they showcase our professional training.
Here we follow the same philosophy as Professional Experience and Training. For the title you put the title of the seminar and for the subtitle the organizer and the date. Since employers value quantitative data a lot, I would suggest that you also write the duration of the seminars in hours if possible.
Which seminars should I put on my CV?
First, we choose to add to our CV seminars that we have attended relatively recently (within the last 5 years) and that are relevant to the position we are applying for. Furthermore, it's good to remember to share 2-3 things you learned from each seminar if asked.
"But I attended a very important seminar in 2022"
If for some reason you wish to add an older seminar and you think it still has value in the labour market, you can add it with an exception and remove the date.
"Can I put tutorials from platforms like LinkedIn, Coursera, Udemy?"
Of course, you can add seminars from the above platforms as long as they are relevant to the position you are interested in. In case you have attended several seminars with similar topics you can group them in a bullet and indicate their total duration.
Help the recruiter see that you are the ideal candidate for the job!
Finally, if you have attended conferences, talks and webinars you can create a general field called Professional Training and include them all there.
4. Languages
In this field you add the Languages you speak and the current CEFR level of each language (A1 to C2). If you have recent certifications you can add these as well. The CEFR levels are as follows:
A1: Very basic knowledge
A2: Basic knowledge
B1: Medium knowledge
B2: Good knowledge
C1: Very good knowledge
C2: Excellent knowledge
Be sure to put the current level of each language. Imagine if you have put on your CV a B2 level German degree that you obtained 10 years ago but you don't remember a word of German! There is a chance that the employer will see it and suddenly start speaking German to you during the interview.
It is important to be able to back up the information on your CV in an interview. This is why we avoid mentioning knowledge and skills that we cannot currently support.
5. Volunteering
If you are a volunteer in a group then this is a good opportunity to put it on your CV. Volunteering enhances employability as it is a way to showcase your commitment and values. Furthermore, it enhances the image of a candidate who is actively involved in communities and uses his/her free time to contribute to society.
To add your volunteer experience to your CV, follow the Work Experience structure. Put the position in bold in the title and the organization you work with in the subtitle. Similarly, we suggest you put the responsibilities of each volunteer position in bullets.
Extra tip: Unlike work experience, in volunteering we suggest that you only put your recent experience.
6. Interesting
Interests is a secondary field that can add value to your CV if you use it properly. Although they may not influence an employer's final decision, interests show elements of our character and can make a resume stand out.
Once again it is important to highlight the relevance of your CV to the position. Under interests you can put any activity that helps you develop technical or personal skills.
For example, if you are a member of a football team, we suggest you put it on your CV. It's an activity that definitely helps you develop teamwork and collaboration skills. If you watch football on TV then this information does not add any value to your resume.
Ideally, we put interests in which we develop skills related to the position. For example, if you are aiming to apply for a Social Media Manager position then interests such as writing articles or other creative activities can add great value to your CV.
Final tips for writing a CV!
Here are 7 final tips to help you write your CV.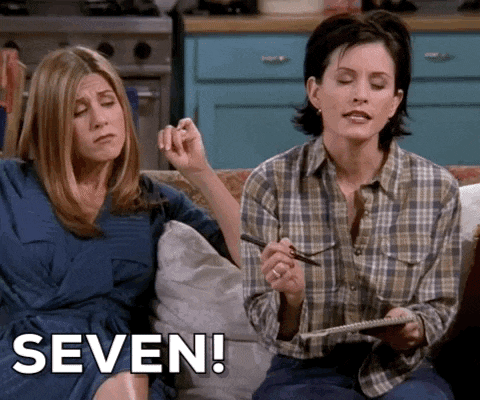 Tailor your CV to the requirements of the job you are seeking, but maintain truth and accuracy in information about your past work experience or education.
Tip 1: Solid structure and organisation of themes
In order to create a resume with a proper and well-structured resume, organise the information in a clear writing style and clear structure. Use appropriate headings and subtitles to better organize your resume.
Maintain consistency in the CV and make sure the information you provide is consistent throughout the document. It's a good idea to list the same jobs in the same format and chronological order and use the same style for each field. Also, make sure there are no inconsistencies in your data, such as omissions or repetition of information.
To be considered professional and presentable, a CV needs to have distinct themes (Image: Point 7) with uniform organization and careful design. It doesn't have to have bright colours to stand out, nor extreme design details to look sophisticated.
The Diamond resume template harmoniously combines the simplicity and clarity that every employer looks for after multiple resume reviews. Icons are placed in front of each subject (Image: Point 8), which help the eye to organise information better. It is important that the icons you use in all themes belong to the same family. That is, they should have similar patterns, lines, angles and of course be of the same color.
In any other case, the harmonious picture that the CV gives in the first 10 seconds is lost. In addition, in order to save space (Image: point 9), split the CV into two columns (Image: point 10).
You have room to incorporate more information without making your CV too long. The discrete resume format is the most modern and guaranteed choice for a template, as it allows you to limit yourself to one page, which is your goal.
In fact, on the left you place all the important issues such as work experience and education (Image: Point 11) and right the secondary ones, such as seminars and interesting (Image: point 12). By knowing that the eye reads from left to right, you help the assessor to emphasise the information, which should be in hierarchical order.
But we know that designing a resume from scratch requires both design knowledge and program knowledge. If you're looking for a Diamond-level professional resume, then you can register your interest and one of our consultants will take on the task of writing your resume.


Tip 2: CV format and template
Prefer a modern resume format and a lot of attention to the Europass CV. One of the most common mistakes in CVs is that all candidates use Europass. The truth is that the European CV template is NOT wanted by most private sector companies, Europass send ONLY if the advertisement asks for it (Europass is wanted by certain organisations and some public sector calls). You can find modern ready-made resume templates here.
Look online for examples of CVs that you like and are suitable for your field of work. Adapt your style to the way you want to present yourself to create an attractive CV.
Tip 3: Simplicity in managing the colour palette
The colour palette should follow the same rules as the structure and organisation of your CV. There is no need to go overboard here either. Bold colors are not preferred in resumes because they tire the eyes. The colours that are appropriate are white, black, grey and blue. Occasionally other colours such as gold, light blue and blue can also be used. (Image: Point 7) or green but it needs special attention to how they are managed. If you are designing your resume template yourself then we would not recommend using additional colors beyond the basic ones, because usually the result is controversial. However, if you wish to give a unique tone to your resume, the Diamond template is offered in Blue-Grey, Black-Gold, Dark Blue, Purple, Blue variations. For more template options and color variations, you can explore our bios here.
Tip 4: Resume language
Prepare your CV in Greek and English and send it depending on the language of the advertisement. In the larger companies that usually have their advertisement in English send your English CV (it doesn't matter that the position is in Greece). It is very important to have your CV in both languages, so you can be flexible and respond to a new advertisement immediately.
Tip 5: CV size
Use 1 page if you have little work experience or only studies. Also, use 1 page if you have many years of experience but can fit the information into a two-column resume design. Use a 2-page resume if you have too many years of experience and very significant accomplishments and relevant to the position you are applying for.
In any case, avoid exceeding 2 pages, while a 3-page CV is not recommended and is only acceptable in exceptional cases. The above excludes professions such as Doctor, Lawyer, Professor where usually their CVs are long as required by their industry. In addition, if the ad asks for Europass you will probably get 2+ pages since it has big gaps in its design and additional details e.g. languages and computer usage has a whole table for each field.
Tip 6: File type
There's a big debate about whether we should send the CV in Word format or PDF. . Some companies have ATS - Applicant Tracking System, is a program that evaluates resumes according to keywords that the Recruiter or HR Manager puts in it. If you believe that the companies you send your resume to use such rating systems, it is advisable to compile the CV a qualified adviser.
Word is claimed to pass through all ATSs, PDF also passes through but if the company has an old ATS program it may experience difficulties. However, PDF opens the same in ALL programs, while Word opens DIFFERENTLY depending on the Office program you and the employer are using. An Open Office or Libre Office word does not open correctly in Microsoft Office. Even in Microsoft Office itself word opens differently! A MS Office 2003 or 2007 word opens differently in modern MS Office like 2010 or MS Office 365. And when it opens differently it looks like broken, which means it's by far a bigger risk to send Word than to send PDF. Finally, do a follow up after a few days (e.g. 1 week), and ask if they received your resume.
Tip 7: File name
I suggest you put full name, the word resume and job title or job code if it has one, for example: George Papadakis - Resume - Accountant. If the advertisement is in English respectively it is formatted as follows: George Papadakis - CV - Accountant. This way you help the employer to find your CV more easily. Consider sending him 200 CVs with the title CV plain, he will probably have a hard time finding your CV. Also, in the content of the resume above the personal information, don't put the words "Resume" as used to be the case in the past. We start with the full name and then everything else.
When you have completed your CV, have your CV edited by a reliable, careful and expert editor to ensure that it is free of spelling and grammatical errors and has consistent style and formatting.


Other popular questions answered

- CV in Greek or English?

Depending on the language in which the post is written. If it is in Greek, then you write your CV in Greek. If it is in English, then you send an English CV.


- What don't I need to put in a CV?

We've seen a lot, but try not to put age, exact address, marital status and unprofessional email in the contact information. For more information, consult the article above or leave your question with a comment at the bottom of the article and we'll make sure we get back to you as soon as possible.


- How big does it have to be?

1-2 pages max for non-academic CVs.
- How much does a CV cost?
You can find free templates or purchase a professional resume template from specialized resume writing companies like LeadCompass. Prices vary depending on your work experience and how soon you need it. Get in touch with us and find out how we can help you.
If you really want your CV to stand out, you could afford to buy LeadCompass' resume templates (that's us 🙂 )
What did you think of our resume builder guide? Did it help you?
Do you have any questions?
Did we forget to mention something important?
Leave a comment below and we will try to answer it as soon as possible.
–
Free Online Seminar:
– The Secrets to the Ideal CV (webinar)
Related services:
– CV writing service
– CV Translation Service
– CV Evaluation Service