In this article we will talk about everything you need to know about a job interview you might have and how you can make a good impression with the right preparation.

The first impression is always very important. Whether it's your first time interviewing for a job, or you're a dinosaur with years of experience, you're in the right place. We'll break down the entire interview process and try to answer many questions you may already have!

Ready?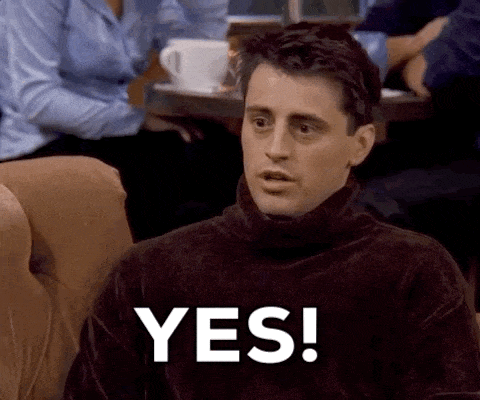 So let's get started.


Holistic Job Interview Preparation Guide
What is a job interview really about?
An interview is a process of conversation between the interviewer (company/employer/recruiter) and the potential employee, in order for the employer and/or the employee to determine whether one is for the other.
How to make a resume: Complete Guide to Creating a CV
Types of Interview: What are the most common types of interview?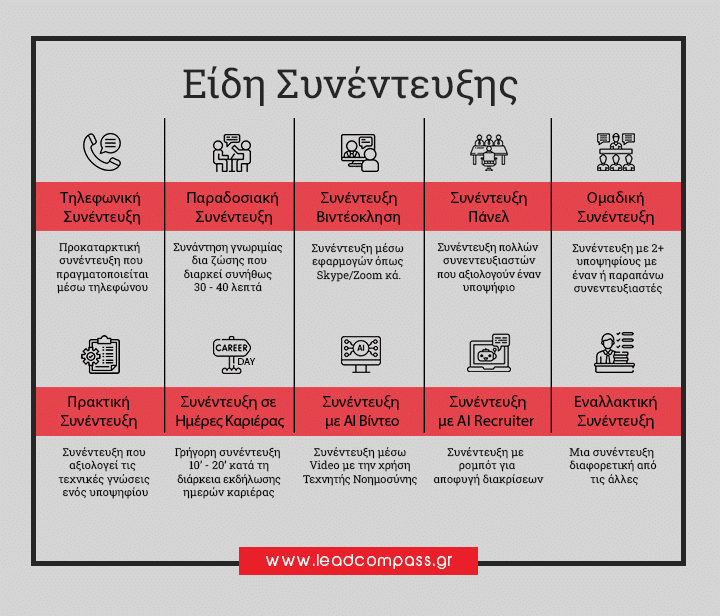 Telephone Interview: a preliminary interview conducted by telephone to check that candidates agree on some key issues before inviting them for a personal interview. Warning. It may end up being a full interview!
Traditional Individual Interview: A face-to-face meeting that usually lasts 40 minutes
Video interview: like a traditional interview but through applications such as Skype/Zoom etc.
Panel interview: involves several interviewers asking questions and assessing a candidate's answers.
Group interview: involves 2+ candidates being interviewed simultaneously by one or more interviewers.
Practical interview: assesses a candidate's technical knowledge
Interviews at Career Days: They provide an opportunity for jobseekers to meet potential employers, learn about job vacancies and submit their CVs.
Video interview with Artificial Intelligence using various artificial intelligence programs and a specific time to answer.
AI - Artificial Intelligence Unbiased Recruiter Robot: Interview with a robot to avoid discrimination
Alternative Interview: An interview different from the others...
Keep reading: 10 Types of Interview: How to prepare
How to make an impression in a job interview.
Below we list many tips and secrets you need to know in a job interview, with or without previous experience. The truth is known to all of us. The job interview scares most young candidates. The feeling that every move we make and every answer we give can determine our hiring definitely makes us nervous. One of the most demanding challenges you face is not only to give a good interview, but to stand out from the rest of the candidates. It's true that employers today expect more and more from you.
Moreover, if you consider that there are too many candidates, the bar is raised even higher. So if you really want to claim the job you want, you need to learn how to promote yourself effectively.
With the right guidance and preparation beforehand, all these negative emotions and stress can be avoided and you can "give your best".

Before we move on to the most common questions an employer may ask you and how to answer them, we suggest you pay attention to the following key tips that will set you apart from the crowd and leave a good impression at your next interview.
Reply to an email for an interview.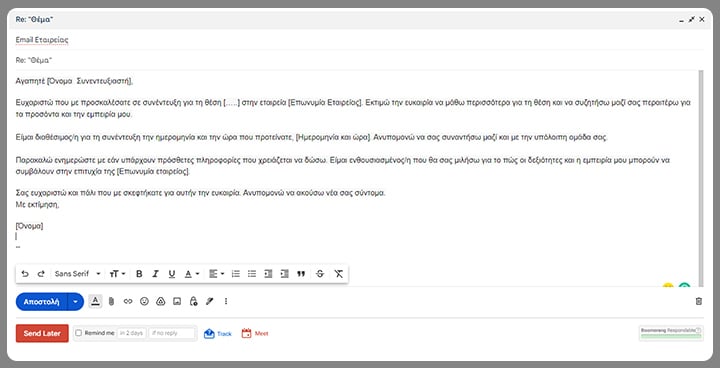 When responding to an email about a job interview, it's important to be professional and polite. It is a good idea to express your enthusiasm for the position and your availability. Also, ask for the date, time and location of the interview and if there is any additional information or documents you need to bring with you.
It is important to confirm the details of the meeting and be ready to provide any additional information that may be needed, showing enthusiasm and flexibility for the interview.

Example of a reply to an email for an interview:
Dear [Name of Interviewer],

Thank you for inviting me for an interview for the position [.....] at [Company Name]. I appreciate the opportunity to learn more about the position and to discuss with you further about my qualifications and experience.

I am available for the interview on the date and time you suggested, [Date and time]. I look forward to meeting you and the rest of your team.

Please let me know if there is any additional information I need to provide. I am excited to talk to you about how my skills and experience can contribute to the success of [Company Name].

Thank you again for thinking of me for this opportunity. I look forward to hearing from you soon. Sincerely,

[Your name]
Will the job interview be in English or Greek?
It depends on the company and the position you applied for. If the company is mainly active in Greece, it would be advisable to conduct the interview in Greek. If the company conducts its business in other countries and possibly the position requires excellent English language skills, it is most likely that the interview will be conducted in English. It is best to contact the company or recruiter to confirm the language in which the job interview will be conducted and prepare accordingly. You can include this as a clarification in the email text beforehand.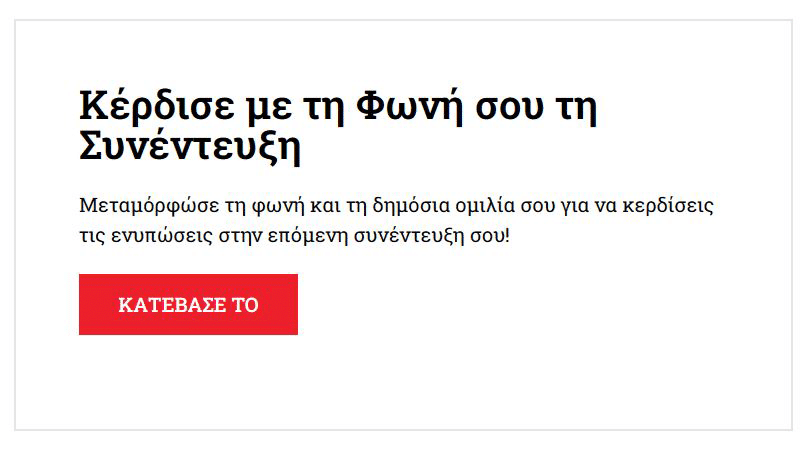 The Interview starts before you enter the room
Many times the job interview starts before you realize it. I am referring to the situation when you are in the waiting area to enter the office where the interview is taking place. From the moment you appear in the waiting room, remember that most of the time, your behavior is noticed. In particular, the secretary will observe the way you behave towards her and towards the other persons in the room. She will psychologise what state you are in, from your posture and from your reactions while waiting. The reason she does this is so that she can later report back to your future employer.
I'm sure you wouldn't want to leave a negative impression. Make sure that even "behind the cameras" you remain polite and maintain your professional image. An important advantage to stand out is to use your communication skills by getting to know the secretary better. You can show interest in the work environment or provide solutions to an issue you see him/her facing.

The secretariat may not theoretically be the "decision maker", the one who makes the decision to hire you, but it certainly plays its role when it comes to a small family business where every opinion counts and influences the final decision.
First impressions always count.
The truth is that by nature you never get a second chance at a first impression.
A smile, a confident and firm handshake, a dose of enthusiasm and a strong answer to the first question are often enough to determine how the job interview will turn out and what the outcome will be. Usually, the first question is of the form: "How are you?"
You may think it's a trivial and boring question or that he's asking you out of politeness to break the ice rather than because he's interested in actually knowing what you're like. Even if that's the case, what's stopping you from turning a routine answer into something much more interesting?

Try not to settle for the usual "fine" or "very well, thank you very much" etc. You're not on the street meeting an acquaintance and want to exchange formalities and then walk away as quickly as possible.

Alternatively, you could answer "Excited to have the opportunity to get to know your company" or if you want to be confident "Very well, ready to contribute to your project to..."
Do your research.
Employers not only want to hire the most competent and talented candidates, they also want you to feel that their company is unique and that that's why you chose it.
Most candidates will go to the website and find out where the company operates. Specifically, they will find out what the vision is and what the core products/services are and stop there.

But you who want to stand out, you will look a little more, you will learn about its partners and clients, you will see its history and how it has evolved over time, you will study its growth prospects, you will meet its employees through LinkedIn and most importantly you will find out what your position in this company can be. A proper preparation requires knowing your usefulness to the company and why it is worth investing in you.
In short, what pain can you eliminate from it that makes you special as a candidate.
Another tip that may be useful is to do some research on the person you are interviewing, if you can find out their name or position. By searching for the person through Google or Linkedin you have the opportunity to learn about their interests, previous experiences or where they studied. You may discover that you graduated from the same institution or that you share common concerns or a love of a sport. These are small details with a big impact in a job interview.
Ask your own questions
If you think a job interview is a one-way communication (i.e., the recruiter asks the questions and you just answer), then you're definitely doing something wrong.

Successful interviews are those where you manage to create a two-way communication. Through the conversation you will be able to develop a first form of relationship with the person in charge.
In fact, before the process is over, the recruiter asks you if you have any questions you would like to ask. It's a good idea before you go to an interview to think about some questions you'd really like answered. Not "How much money will I get" questions, but questions that relate to the strategy, the company's ambitions or the job.


When the employer asks if you have any questions at the end of the interview, it's a great opportunity to learn more about the company and show your interest and enthusiasm for the position. Here are some examples of questions you can ask:
Can you tell me more about the day-to-day responsibilities of the position?
How does this position contribute to the overall objectives of the company?
Can you tell me about the company culture and what it's like to work here?
Can you tell me about any career development opportunities within the company?
Can you tell me about any recent projects or initiatives where the company is working?
Can you tell me more about the team I will be working with?
Can you tell me about the company's growth plans?
Can you tell me about the company's approach to work-life balance?
Can you tell me about any benefits offered by the company?
Can you tell me more about the company's mission, vision and values?
Asking careful questions can show that you have done your research on the company and that you are genuinely interested in the position. It can also give you a sense of what it might be like to work there and whether it would be a good fit for you.
Answer the question with a story
In a job interview, the interviewer wants to check your qualifications and your suitability for the job. He or she will most likely ask you questions about the job description or ask you to give examples based on your CV.

At this point, a particularly clever tip is to respond through a story.

Through the narrative, you can describe your characteristics and skills that the company is looking for and often lists in the advertisement.

Narrative is probably the best way to present information that can be easily remembered while showing credibility. This way, your answer will more easily stick in the mind of the person in charge. Therefore, when it comes to the evaluation period when more than 30-50 candidates need to be considered, your story will be one of the first things the recruiter will remember giving you another advantage.
Of course, it is difficult at that moment to remember a story that matches the question you have been asked and at the same time highlights your qualifications for the position.

Proper preparation again provides the solution to the above problem.

You need to study the job description, as well as the experiences you have listed in your CV and think of both examples through stories that demonstrate your skills and emphasise the way you tell them so that they don't become tedious or irrelevant.

An important method of storytelling is the STAR Methodology.

A few words about Star Methodology Star Methodology is a great way to always give structured answers during an interview.

The STAR methodology is a structured approach to answering behavioral interview questions. Behavioural questions are designed to assess past experiences and how the candidate has handled them, and the STAR method can help you provide a structured and compelling response.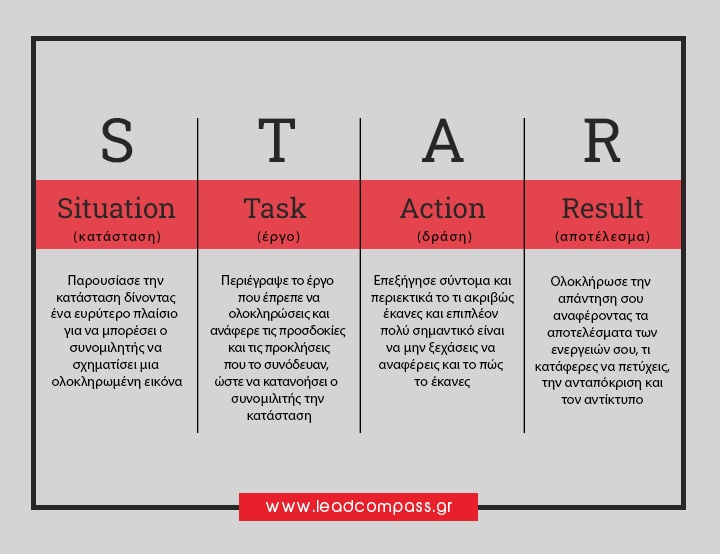 The acronym "STAR" stands for Situtation, Task, Action and Result. See how the STAR method works:
Situation: Describe the context or situation you found yourself in, such as a project you were working on or a problem you were facing.
Task: Explain what task or goal you were trying to achieve in this situation. What needed to be done.
Action: Describe the specific actions you took to deal with the situation and achieve your goal. Be sure to focus on your own actions and responsibilities, rather than the actions of others.
Result: Share the result of your actions and quantify it if possible. Describe how your actions contributed to the success of the project or organization.
Using the STAR method, you can provide a clear and concise answer that highlights your skills and experience. Remember to give specific examples and try to focus on situations that demonstrate the skills most relevant to the position you are being interviewed for.
Online Seminar: Interview: 30 most common questions and how to answer them
Diversify your answers
Just imagine if you were on the recruiter's side and you had to interview 50 people.
So imagine now if you asked the question "what are your strengths" and received 50 of the same answers as:

"I am organised, responsible and communicative."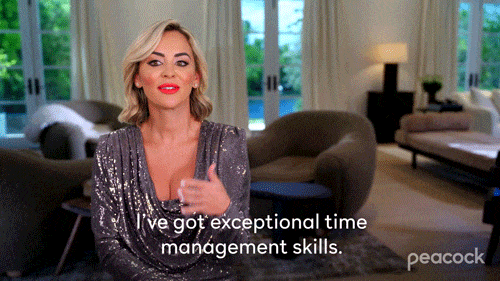 You understand now that it doesn't only matter what your strengths are.
It is actually more important to know what characteristics you have that others do not have. This way you will be able to use them to your competitive advantage.

In the same case if a candidate answered:

"I have strategic thinking, empathy and adapt easily to new situations" would automatically set him apart from the crowd. Therefore, it is good to remember that each of your answers can at the same time, not only increase your own chances, but also decrease the chances of the others due to your differentiated positioning.
Send a thank you email after a job interview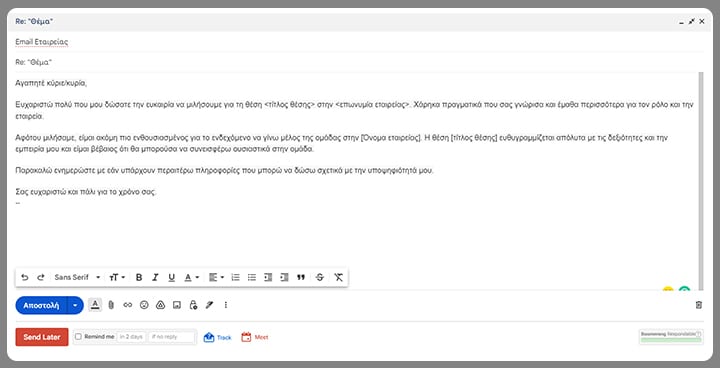 Sending a thank you email within 24 hours of a hiring interview is a polite and professional way to express your appreciation for the interviewer's time and interest, and can also serve as a reminder of your qualifications and interest in the position.
Also, this way the recruiter will remember you better and you have the opportunity in this letter to answer any unanswered questions or point out something important that you might forget during the interview.
This will set you apart from other candidates, as a well-written thank you email can make a positive impression and increase your chances of getting a job.
Attention: If you have not heard from the company after a reasonable period of time, it is advisable to contact them to inquire about the status of your application. Non-dimensionality. It's OK to do so 🙂 🙂

You can follow up every 5 working days if you have not been told when they have completed the candidate assessment process.

So, basic rules to remember:
Send it within the next 24 hours.
Put "Thank you Email for (job title)" or "Thank you for your interest in the position (job title)" in the title.
Mention the name of the recruiter in the pronunciation.
State in one sentence why you want to work in the above company
State your competitive advantage according to the position description immediately below.
Provide links from your Linkedin or a portfolio for more information
Close by indicating that you are awaiting their reply.
Example for thank you email after a job interview:
Dear Sir/Madam,
Thank you very much for giving me the opportunity to talk to you about the [job title] position at [company name]. It was really nice to meet you and learn more about the role and the company.
After we spoke, I'm even more excited about the possibility of joining the team at [Company Name]. The [job title] position aligns perfectly with my skills and experience and I am confident that I could make a meaningful contribution to the team.
Please let me know if there is any further information I can provide about my candidacy.
Thank you again for your time.
[YOUR NAME]
Job interview questions - answers.
If you're a more visual type of person, navigate with the arrows above, otherwise keep reading.
Interview questions you can accept
You can ask questions about the qualifications, experience and skills relevant to the job you have applied for.

Usually in the first interview the recruiter, hiring manager or employer will ask you the 4 "Why" questions. What are they? Let's go through them one by one:
4 "WHY" questions
- "Why are you leaving your previous company? "
- "Why do you want to work in our company? "
- "Why do you want this job? "
- "Why should we choose you and not someone else? "

Let's go through them one by one and look at some additional questions that it's good to be prepared to answer:
Top 10 common trap questions in a job interview

Purpose of the question: The purpose of the question is for the recruiter to understand the motivations and reasons of the candidate who wants to change jobs.
Example answer: I have been in my current job for several years, and while I have learned a lot and developed in my current position, I am now looking for new challenges and opportunities for professional development. While I respect and appreciate the work I have done at the company I am/was at, I am looking for a position that will allow me to develop my skills and have a greater impact.
I was excited to learn about this position in your company as it aligns with my professional ambitions and the skills I have developed throughout my career. The opportunities for growth and professional development in your company are particularly attractive to me and I am confident that I could make a meaningful contribution to your team.


Purpose of the question: The purpose is to assess the candidate's knowledge and interest in the company and the position for which he/she is applying. The interviewer is looking to understand why the candidate is specifically interested in working for this company, as opposed to another company in the same industry.

Example answer: I am excited for the opportunity to work at your company, as I have long admired your commitment to innovation, customer satisfaction and employee development. Having watched the growth and success of your company for some time, I believe the values and culture align perfectly with mine.
Furthermore, I am interested in this position because I feel that my skills and experience match and match the responsibilities and requirements of the position, which would allow me to make a meaningful contribution to the team, while taking advantage of the opportunities for growth and development that you offer.


Purpose of the question: The purpose is to assess the candidate's level of interest in the specific job for which he/she is applying and to understand his/her motivation.
Employers ask this question to determine whether the candidate is suitable for the job, has a clear understanding of the role and responsibilities and is genuinely interested in the job. A candidate's response to this question can reveal a lot about goals, work ethic and general fit with the company's culture and mission.

Example answer: What interests me most about this job is the opportunity to work on a variety of projects and to face new challenges that will allow me to develop my skills. I am particularly attracted to the job responsibilities listed in the job description as I feel that my skills and experience match the requirements. I am also excited about the opportunity to work with a team of highly skilled professionals and learn from their experience.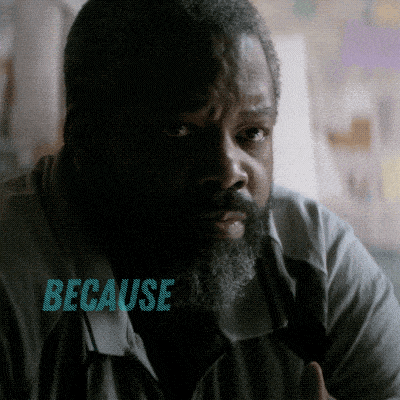 Purpose of the question: With this question, the interviewer wants to assess the unique strengths, skills and qualifications of the candidate that set them apart from others. In short, whether the candidate is the best fit for the position, has a unique skill set that complements the company's needs and can bring value to the team.

Example answer: I believe I am the best person for this position because of my combination of skills and experience. The [specific skill or experience] has enabled me to achieve the [specific achievement or task], which demonstrates my ability to [specific skill or result related to job requirements].
In addition, the [other skill or experience] has prepared me for [specific responsibility or task related to the job description]. I am also highly adaptable and able to learn quickly, which I believe will allow me to integrate quickly into the team and contribute to the success of the company.


Purpose of the question: The interviewer wants to know the candidate's preferences, values and expectations for his/her future working environment. He asks this question to understand whether the candidate would fit into the company culture and work environment and to assess whether the company can meet the candidate's needs and expectations.

Example answer: What is important to me in a working environment is cooperation and teamwork. I thrive in an environment where I can develop new ideas with my colleagues, and work in a supportive team. In addition, I value a work environment that promotes work-life balance, allowing me to have flexibility. Finally, I am particularly motivated if a company invests in its employees by offering opportunities for professional training and development.


Purpose of the question: The purpose is to assess the candidate's ability to reflect on his/her failures, learn from his/her mistakes and identify ways to improve his/her performance in the future.

Example answer: One situation where I failed to deliver the desired result was when I took on a project for a client and missed a critical deadline. I realized that I hadn't communicated adequately with my team about the timeline and scope of the project, and as a result, we fell behind schedule.
After reflecting on this experience, I recognized that I needed to improve my communication skills and be more proactive in setting clear expectations with my team. I also implemented new project management tools to help me track deadlines and ensure we stay on track. Since then, I've successfully led many projects and managed to meet or exceed my clients' expectations.


Purpose of the question: The interviewer wants to assess the candidate's skills, experience and achievements, as well as understand the candidate's motivation and what he or she considers important. Also, employers ask this question to assess the candidate's ability to set and achieve goals, overcome challenges, and has contributed to other companies. The employer also wants to understand what the candidate values in their work and how they approach problem solving.

Example answer: One achievement of which I am particularly proud was when I led a team that developed a new software product for our company. I was responsible for coordinating the project, managing the team and ensuring that we met our deadlines.
We faced many challenges throughout the project, including technical and communication issues, but I was able to ensure that we delivered the product on time and within budget. The new software product ultimately generated significant revenue for the company and was well received by our customers.


Purpose of the question: The purpose of the question is to assess the candidate's ability to handle difficult situations and interpersonal conflicts that may arise in the workplace. Conflict management is a critical skill in any workplace, as it can affect team dynamics, productivity, and even the overall success of the organization.

Example answer: In my previous job, I faced a situation where two team members disagreed on the direction of a project. I scheduled a one-on-one meeting with each team member to understand their perspectives and find common ground. During the meetings, I actively listened to their concerns, acknowledged their opinions, and asked clarifying questions.
I then arranged a team meeting where both members could present their arguments and we could discuss possible solutions together. We jointly agreed on a plan that addressed the concerns of both parties and kept the project on track.
After this experience, I learned the importance of proactive communication and conflict resolution to maintain a positive work environment and ensure team productivity.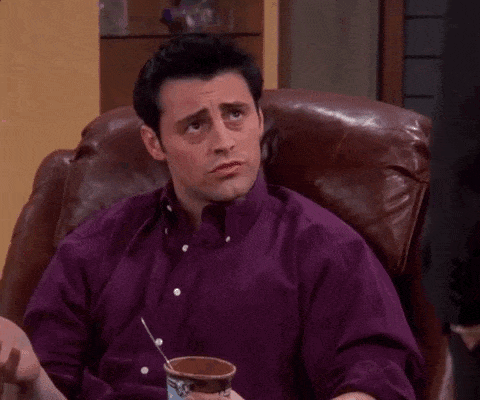 Purpose of the question: The purpose is to determine if the candidate's salary expectations are in line with the employer's budget for the position. It also gives the employer the opportunity to assess the candidate's understanding of the candidate's value and experience in the industry.

Example answer: I am open to discussing a salary range for this position based on my qualifications and related responsibilities. From my research, the salary range for a similar position in this industry is typically between $XX,XXX and $XX,XXX $. based on experience, accomplishments and the value I can bring to this position.
However, I am also interested in discussing the rest of the benefits package you offer your employees, including benefits, vacation time and other incentives, before we get to the salary.


Purpose of the question: The purpose of the question is for the employer to know the availability of the candidate, which also shows the professionalism of the candidate in the transition from one position to another.

Example answer: I have already informed my employer that I am exploring new opportunities and am committed to a smooth transition. As per my contract, I must give two weeks notice before I leave so that I am available to start with your company in three weeks. I will use this time to tie up loose ends and ensure my team has all the necessary information to continue without interruption.

Although an antiquated question that is no longer asked very often...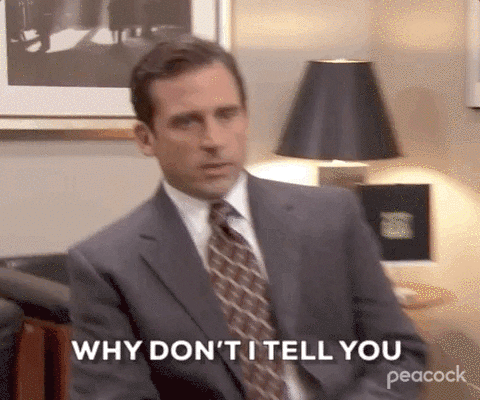 Purpose of the question: The purpose of the question is to assess the candidate's self-awareness, ability to communicate personal skills and to determine whether their strengths are aligned with the job requirements. The employer wants to know what the candidate brings to the table and how he or she can contribute to the company.

Example answer: My strengths include my ability to work under pressure, my attention to detail and my strong communication skills. In my current job, I have been able to manage tight deadlines and handle multiple tasks simultaneously, which has led to increased productivity and successful results.
As for my weaknesses, I tend to be overly self-critical and find it difficult to ask for help. However, I try to improve by seeking feedback from my colleagues and supervisor, as well as attending seminars and online self-improvement courses. I believe that continuous learning and improvement is essential for personal and professional development and I am committed to making progress in this area.
Additional questions for a final stage recruitment interview.

Here are 10 possible interview questions that could be asked at the final stage of a recruitment interview:
1. Can you describe a time when you had to face a difficult challenge at work?
2. How do you manage stress and pressure in the workplace?
3. How do you prioritise and manage your tasks and responsibilities?
4. Can you give an example of a successful project you have managed in the past?
5. How do you stay informed about developments and trends in the industry?
6. How do you handle conflicts or difficult situations with colleagues or superiors?
7. Can you give an example of when you were asked to think creatively to solve a problem?
8. How do you provide constructive feedback to your team members?
9. How do you approach setting and achieving goals for you and your team?
10. Can you tell us about a time when you had to adapt to a new technology or process in your previous job?
It is important to note that these are just examples and the specific questions asked during a final stage interview will vary depending on the job and the organisation.
Attention should be paid to specific skills and qualifications required for the job that are not yet clear from the previous stages. Also, at the final stage you will usually come across questions not so much about hard skills, but questions that explore whether you are a good fit for the specific company environment.


Questions where the employer is "fouled" and is not allowed to ask.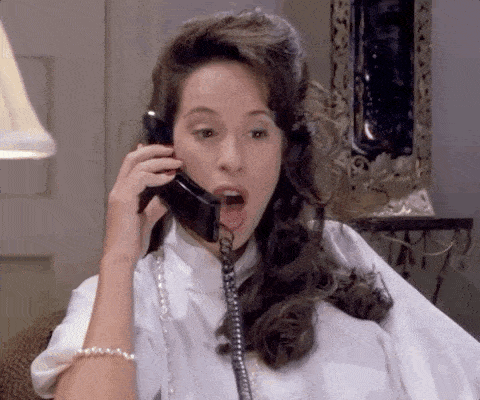 If you are asked any of the following, not only don't answer, but you may need to reconsider whether this company fits your "wants":
A question about a candidate's physical or mental disability, unless it is directly related to job requirements.
Asking about a candidate's arrest or criminal record, unless directly related to job requirements.
Asking about a candidate's sexual orientation or gender identity
Questioning a candidate's salary history or expectations as it can perpetuate salary discrimination.
Recruiters need to focus on the requirements of the post and the candidate's qualifications, skills and experience and avoid asking questions that could be considered biased or that could breach a candidate's confidentiality.
General tips for your answers to job interview questions.
Here are some general tips on how to answer job interview questions:
Be honest and authentic in your answers.
Adapt your answers to the specific job.
Give specific examples with details to back up what you say.
Show enthusiasm and interest in the job and the company.
Ask clarifying questions if you need more information about the company or position.
Show how your qualifications, skills and experience align with the job requirements.
Practise before the interview so that you are more confident and comfortable.
Demonstrate your problem-solving skills by providing examples of how you have handled difficult situations in the past.
Demonstrate your ability to work in a team by providing examples of how you have worked effectively with others in the past.
Show your willingness to learn and grow as a professional by expressing your interest in career development prospects.
It is important to prepare properly so that you can feel confident and ready to answer any questions that may arise.
Professional Dressing for Interview: what to wear in terms of clothes?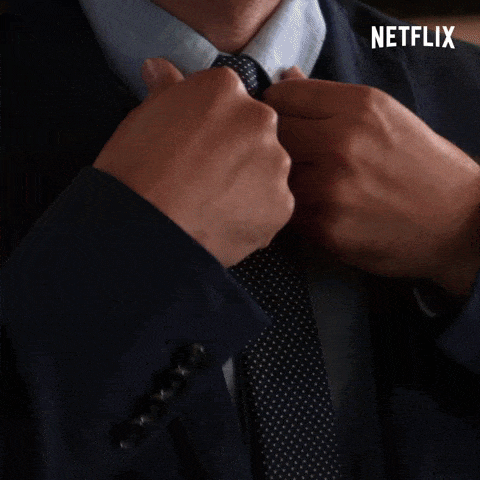 Does outfit or dress code play a role in a job interview? Dressing appropriately for an interview is an important factor in making a good first impression. The appropriate "look" or dress varies depending on the type of job, company culture and industry. Here are some general tips on how to dress for an interview:
Dress one level above the company dress code.
Wear clean and ironed clothes.
Choose neutral colours: Stick to classic colours like blue, black, grey and beige. Avoid flashy or bright colors.
Make sure your shoes are polished and in good condition.
Attention to grooming and personal hygiene: Make sure you have a clean and professional appearance.
Avoid wearing too much jewellery or perfume: Keep your style simple and subtle.
Think about the industry you're interviewing for: in some industries such as finance, law and consulting, it's best to dress more formally, while in other industries such as technology or creative fields, a more casual outfit is acceptable.
It is important to remember that the way you dress is a reflection of the way you present yourself and can affect the interviewer's perception of you, so it is important to dress professionally and appropriately for the interview.
It also depends on the company profile, so do your social media research from previous corporate events and try to understand if the outfit is smart casual or very formal.

The "juice": what you need to remember

+ Preparing for 1st interview
Here are some tips on what you need to do in a first job interview:
Investigate the company: Find out as much as you can about the company and the position you are applying for. This will help you tailor your answers to the interviewer's questions and show that you are genuinely interested in the position.
Prepare answers to common interview questions: Practice answering common interview questions such as "Why do you want to work for our company?" and "What are your strengths and weaknesses?"
Dress professionally: First impressions are important, so make sure you dress professionally and arrive on time for the interview.
Bring copies of your CV with you, letters of recommendation and any certifications.
Be honest and enthusiastic: Honest about your qualifications and experience and enthusiastic about the opportunity to work for the company.
Ask questions: Show that you are interested in the role and the company by asking targeted questions.
+ Follow up: when to respond after a job interview
It's generally a good idea to send a thank you email after a job interview, and ideally within 24 hours of the interview. This serves as a reminder of your interest in the position and that you are available for any additional information or any documents. It's a good way to leave a positive impression in the interviewer's mind.
It is also important to remember that if you have not heard from the company after a reasonable period of time, it is advisable to contact them to ask about the status of your application. You can follow up every 5 working days if they have not told you when they will have completed the candidate assessment process.
Remember to be yourself, confident and honest.
+ Preparing for the 2nd interview
If you get called for a second job interview, it is important to showcase your knowledge and skills, as well as your enthusiasm for the position to the next interviewer.
Also, make sure to look up information on social and google about the interviewer to find some common ground in your communication and make an impression.
Well done for getting this far. I applaud you...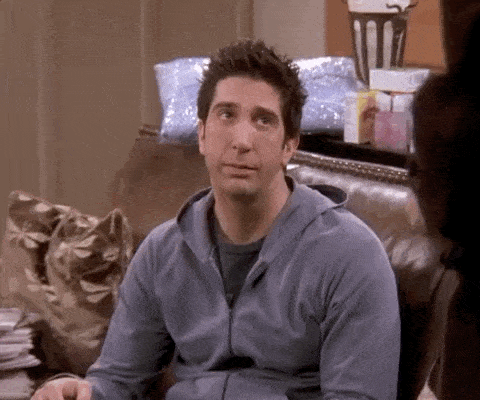 So these were some small but valuable tips that can make you stand out in your next interview. But if you think you're not getting the chance to use these tips because you're not getting invited to an interview, watch the online seminar "The CV that will win the interview" or try reading the 6 secrets to make your CV stand out.
Do you have any questions regarding the interview process?
Do you have a previous, memorable interview experience you've had?

Leave a comment below so we can help you with your concerns.

Good interviews!!!!
(* We happen to be a resume writing and consulting agency. If you don't have time to prepare or don't feel confident for your next interview, we can simulate a real interview environment and offer targeted advice for a comprehensive preparation. Learn more about interview preparation service )