Discover your passion, find your Ikigai
Find a job that you love, do well, that people need, and you will be rewarded for it.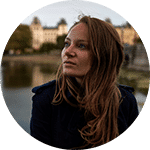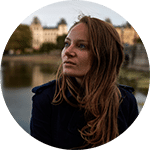 Each meeting made me rethink many aspects of my career and learn what it is that I really want to do. I now feel more confident about the new career I want to pursue and have clear goals.
Angeliki T.
Head of Procurement Department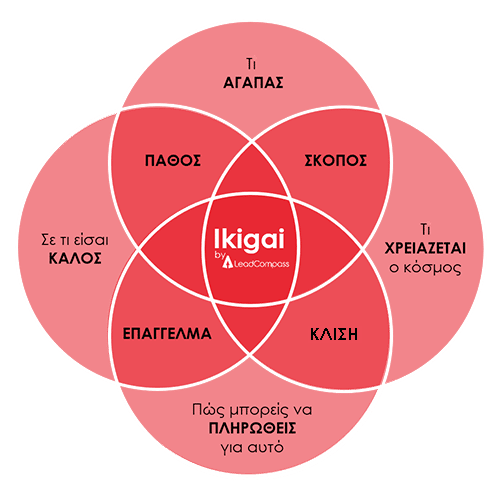 Find the career that that really makes you happy
Ikigai is a Japanese method that helps you to have a meaningful life and a job that makes you happy. The method started in Japan and now millions of people around the world are applying it to their lives. Find out for yourself:
Claim a job that gives you daily energy, that when you work you feel good. If you don't want to live waiting for the next weekend to feel joy and peace of mind then you need to discover your Ikigai..
A job that you do efficiently and gets the desired results. It can also be a job that you have an aptitude for and with training and practice you can do it extremely well.
It is a job through which you can make a direct or indirect positive impact on society or even on a specific social group, i.e. a job that makes the world a better place.
It's a job that rewards you with a combination of benefits you desire. It can be monetary rewards, moral rewards, recognition, or something else that makes you happy.
PROGRAMME CHARACTERISTICS
Book an introductory meeting
Discuss your personal and professional concerns with us.
Find out how we can help you meet your goals.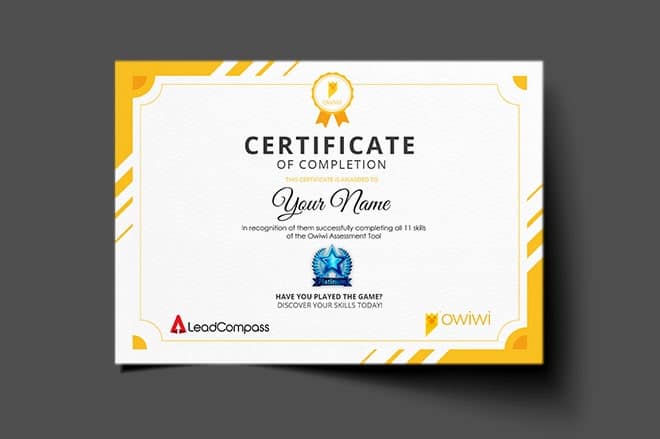 See in detail the sessions included in the personalized
career counseling program, ikigai.
The program includes 6 sessions of 60-90 minutes each and 1 complimentary session for questions and support. The Ikigai program will help you find: what you love, what you are good at, what the world needs and how you can be rewarded. Sessions include many questions and exercises related to values, priorities, motivation, desired working conditions, personal and professional interests, personal strengths and weaknesses, educational/professional opportunities, goal setting and a strategic plan for immediate next steps. All of the above is done with advanced coaching techniques for best results.
Meet your personal career advisor | Duration: 60-90 minutes

In this session you will answer several questions in order for the counsellor to get to know you better and tailor the Ikigai programme exclusively to your needs. In addition, you will also have the opportunity to get to know your personal counsellor in order to start building a trusting relationship.
Finding and prioritizing values and motivation | Duration: 60-90 minutes
Personal values and motivation play a crucial role in order to approach our Ikigai as they influence the goals we set, our relationships and our daily behaviors. In this session we will identify and analyze your values and motivations that motivate you to achieve your goals. 
Desired working conditions and professional interests | Duration: 60-90 minutes
In this session we will define the characteristics you would like your work to have in order to meet your needs and make you happy both personally and professionally. In addition, by outlining the ideal working conditions we will also talk about the interests you have in your life and how you can make the most of them personally and professionally. At the end of the session we will have an Owiwi assessment of your personal skills.
SWOT Analysis (Strengths - Weaknesses, Opportunities - Threats) | Duration: 60-90 minutes
In this session we will delve into characteristics, skills, abilities and behaviours. Using the SWOT Analysis methodology, you will be clear what your competitive advantages are as an individual, which points need to be improved, which risks to consider and which opportunities you can exploit. 
Personal & Professional goals | Duration: 60-90 minutes
Goals are essential in our lives because they keep us alert and focused on what we are trying to achieve, we feel responsible to ourselves not to give up, they determine our actions and of course they develop us. It is important to set both personal and professional goals. In this session we will discuss what criteria we use to set goals and then what methodologies we use to commit to and achieve them.
Strategic plan for the next steps | Duration: 60-90 minutes
Even if we have found our calling, our passion, what we love to do, what the world needs, what we can tap into to be rewarded for our work... nothing matters if we don't have a strategic plan for the next steps. Your personal advisor will help you put your thinking in order and together you can see what your next actions are in the short and long term, so you can have a meaningful life and a job that makes you happy and fulfilled.
Program review and questions | Duration: 60 minutes
Our program ends here but your journey to seek and achieve your Ikigai has just begun. In this free session we will review the program and address questions and reflections.
Consultant Career Advisor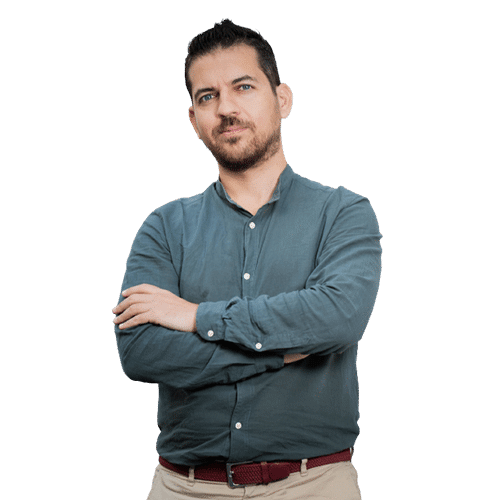 Markos Korvesis helps people around the world find their ikigai: a job they love, do well, that people need and are rewarded for.
He is a Career Consultant and co-owner of LeadCompass with 3,000+ hours of training in 15 countries. He specializes in Resume, Cover Letter, LinkedIn, Interview Preparation and Job Search Techniques for Greece and abroad.
It monitors the latest developments in the global labour market, such as virtual reality assessment of candidates and interviewing with artificial intelligence and robots.
He has helped over 1,000 people of 50+ nationalities with successes in 30+ countries find the jobs they want at companies like Google, Amazon and Microsoft, as well as start their own businesses. His goal is to help millions of people with their careers worldwide.
Frequently Asked Questions (FAQ)
ikigai comes from Japan and means the purpose of life. In Europe it has been combined with professional and means a job that you love, do well, that people need and are rewarded for.
What methodology is followed in the Ikigai project?
Our consultant Markos Korvesis has created his own unique methodology by combining knowledge and experience from the trainings he has done in person in 13 countries, as well as through several online training programs. Some of the techniques he uses are: Master NLP Coaching, Systemic Coaching, Provocative Coaching, Embodied Coaching and Ontological Coaching.
When do the sessions for the Ikigai program take place?
The 6 sessions of the Ikigai program are individual and usually take place over 2 months, with 1 session per week. However, both the date and time of the implementation of each session is made after mutual consultation with your personal advisor. So no need to worry, even if you have a busy daily schedule, we will find available times to implement our sessions.
How fast is the career change?
It depends on each person's current knowledge, skills, experience and what the new subject needs. In some job subjects such as those that can be done and 100% remotely, many times a career change is achieved within a few months. In other occupations, several years of study may be required
Can we continue our cooperation after the ikigai project?
Many people who complete this service choose the Career Champion packages. These are packages of sessions as accountability sessions (sessions of commitment to the goals you have set). We can do one session a month, or 2 months, or 3 months, or even 6 months, depending on how quickly each person is moving forward with career change actions. In these sessions we discuss what happened in the past time period, what were the victories of the person doing the career change, what were the challenges they faced, and what are their intentions for the next time period until the next session
How much does the Ikigai program cost?
To find out more about the programme and its value you can either fill in the interest form below or contact us at 2313 068 480. An advisor will be in touch with you directly to fully inform you and resolve any other questions you may have.
How is the repayment of the programme made?
Payment for the service must be made before the date and time of the training is set. We have 3 different payment methods available depending on your needs:
Deposit or Transfer of money to a Bank (Piraeus)
Payment via Revolut
Payment via Paypal
Millions of people in Japan and around the world have found their own ikigai. Have you?
Book a complimentary consultation with me.
STEP 1/2
NEXT STEPS FOR CAREER CHANGE
OTHER ADVISORY PROGRAMMES