LinkedIn profile evaluation service
Get useful tips that will elevate your LinkedIn and help you build a competitive profile. Leave your LinkedIn to the experts.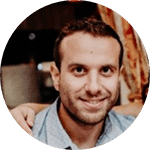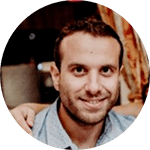 Mark guided me every step of the way to improve my LinkedIn profile. He was patient to answer any questions I had. He can spot the smallest detail which in the end can make a difference. I can recommend him to anyone who wants to update their LinkedIn profile.
Dimitrios A.
Sports Scientist/ Data analyst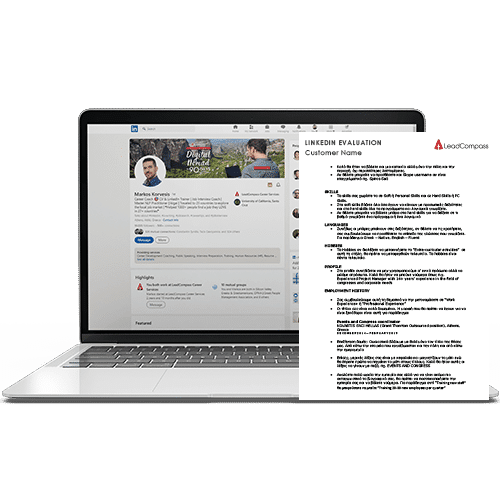 How will my LinkedIn assessment help me?
We prepare a detailed report with valuable tips and observations to help you build a competitive CV. The assessment includes the following:
Your personal advisor tells you how your profile settings should be configured so that you appear in LinkedIn's search engine and can be found by Recruiters and HR Managers.
Targeted title and introductory paragraph
We place particular emphasis on how your headline is presented on LinkedIn, giving targeted advice on how it would be good to format it along with the rest of the basic information and the introductory paragraph.
Typographical and Spelling Errors
LinkedIn is a purely professional platform and spelling or typos count for a lot in the evaluation process by a recruiter. In particular, because all content is written in English, in the majority of cases there are mistakes in translation or wording that we can help you avoid.
A well-crafted LinkedIn emphasizes specific keywords to address the needs that each hiring manager has when evaluating it. Your personal consultant will help you list and present the most important keywords to mention on your LinkedIn.
Research and skills proposals
We suggest skills that match your profile and are required based on your subject matter, so that your network can endorse you and you can be more targeted in the recruiters' candidate search tools.
Personalised Content Suggestions
Your personal consultant will take a closer look at each area of your CV and provide alternative content suggestions to improve your expression and describe your experience in each area.

 
How do we create or optimize your LinkedIn?
∆See in detail the process we follow to get a competitive profile on LinkedIn.
You send us the link to your LinkedIn and let us know via email about the industry and the subject you are interested in working in. In addition, you can also send us any relevant questions or concerns about the configuration and use of your LinkedIn.
Your personal advisor studies your LinkedIn and delves into each field individually to create a detailed report which he/she will then deliver to you via email. The evaluation you will receive will include:
Account settings
Targeted title and introductory paragraph
Typographical and spelling errors
Suggested keywords
Skills suggestions
Content suggestions
Your personal adviser sends you his assessment and expects you to implement the observations and advice he has written down. He then re-evaluates your LinkedIn by checking the changes you have made.
Your personal advisor sends you his final remarks so you can optimize your LinkedIn and start using it for networking and finding partnerships and jobs.
Combine the LinkedIn Assessment with additional Career Counseling services
Add the services you wish to receive detailed information and an offer from a qualified consultant in the form for expressing your interest.
Training on the possibilities offered by the platform in terms of job search, professional development, networking with professionals and finding new partnerships.
We take care of the entire resume writing process using personalized resume templates. The most valuable tool to showcase yourself.
Useful tips on how you can shape your CV in order to become a more competitive candidate and claim the job you want.
Candidates learn only 10 to 15% of actual open jobs. Here you will learn job search techniques for Greece and abroad.
Frequently Asked Questions (FAQ)
Who will evaluate my LinkedIn profile?
After you express interest, we contact you and a LeadCompass professional career consultant takes over the assessment of your LinkedIn.
How much does it cost to evaluate a LinkedIn profile?
The cost to evaluate a LinkedIn profile is calculated based on the volume of information the consultant is asked to evaluate. To receive a quote please complete the interest form or contact us at 2313068480 / info@leadcompass.gr
How is payment for the service made?
Payment for the service is made before your LinkedIn profile is created by the career advisor. 
We have 3 different ways of repayment depending on your needs:
Deposit or Transfer of money to a Bank (Piraeus)
Payment via Revolut 
Payment via Paypal
What's the difference between creation, evaluation and training services in using LinkedIn?
When creating your LinkedIn profile, your personal advisor will handle both the opening of your account and the configuration of your entire profile in order to deliver it ready to use.
In the LinkedIn assessment, your personal advisor will deliver a detailed report with useful tips and targeted interventions to an existing LinkedIn profile you already have, in order to optimize it and make it more competitive.
In LinkedIn training, your personal advisor will provide you with personalised training on the features and tools of LinkedIn so that you can take advantage of growth opportunities, network and find work.
In how many days can I get my LinkedIn review?
Depending on your needs, you can choose to have your evaluation delivered in 1 day, 3-5 days or 10-15 days. The speed of delivery also affects the final value of the service, so if it is not imperative that you receive your assessment immediately, then you can secure a great deal with delivery within 2 weeks.
With successes in over 30 countries and 1,000 candidates who have won a job, we are ready to help you!
Select your ideal bundle: CV, Cover Letter, and LinkedIn bundles tailored to your work experience.
If you don't find what you need or require a custom service, submit your request for a free non-binding quote.
OTHER SERVICES FOR LINKEDIN